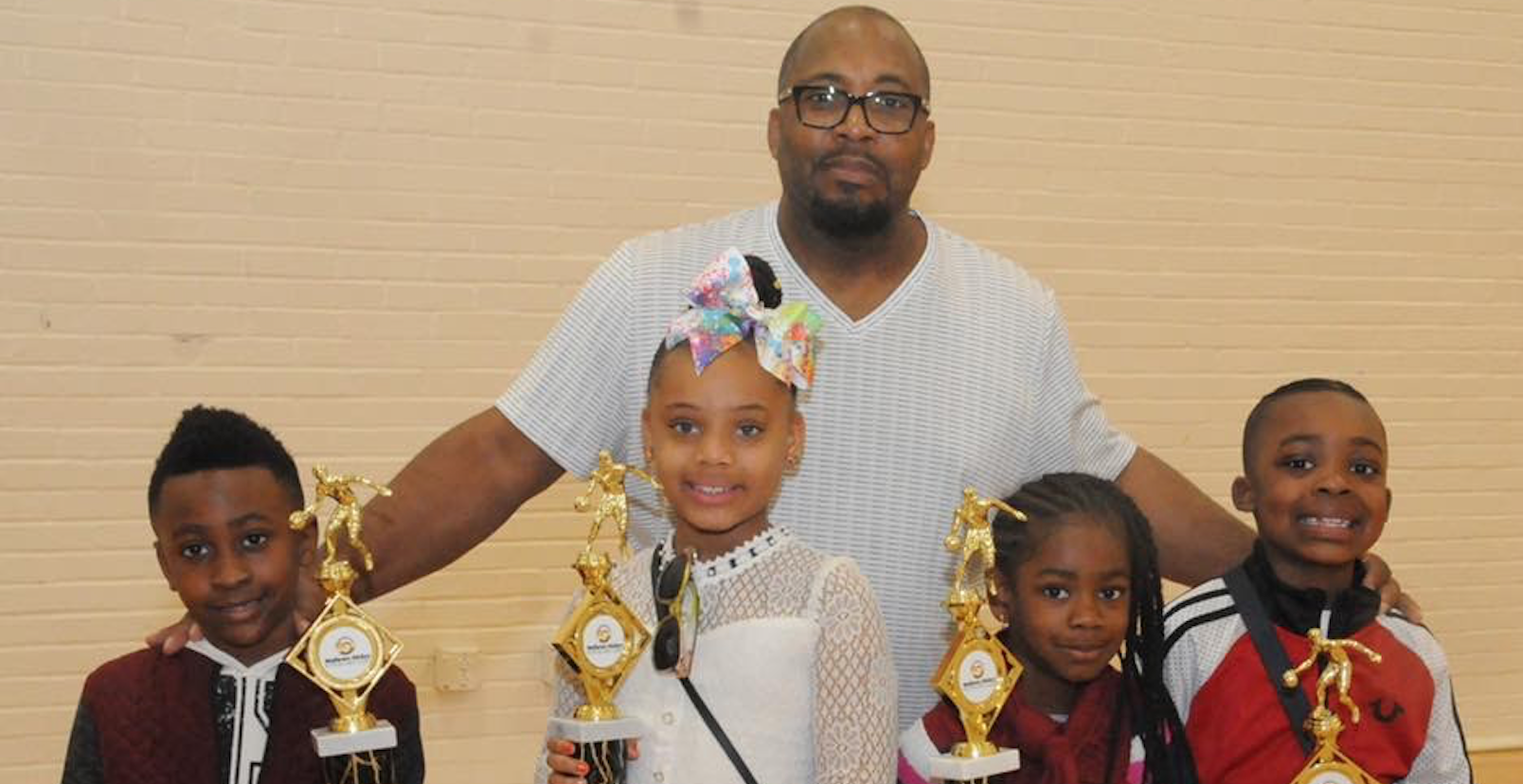 We want to share the important stories of our alumni! You are considered a Mathews-Dickey Boys' & Girls' Club alum if: If you've ever participated in any program Mathews-Dickey has provided (Arts, education, athletics, career readiness, summer camp)If you volunteered at Mathews-Dickey (a coach, teacher, instructor, admin support, board member etc.)If you are a parent or guardian of a member, you've dedicated your time to ensure your child was engaged in out of school time programsIf you are a current or former employee of Mathews-Dickey We would like to thank all of you as we celebrate Mathews-Dickey's 60th anniversary! Click here to share your Mathews-Dickey story and stay tuned to hear how we will be celebrating this milestone. ​
We had a great time kicking off Team 60 at the Trophy Tribute! Over 400 children received trophies to honor their commitment and achievements in athletics, scholarship and the arts! We also announced a special opportunity: the first 60 people who sign up for Team 60 will receive a custom 60th anniversary hat.​
Project Make​-It Mini Golf Competition
Our boys and girls had a great time at Ranken Technical College for the Project Make-It Mini Golf Competition! We are so proud of our youth. Each student designed an operating mini golf course using recycled material and elements of engineering, coding, and design thinking. Shoutout to AT&T for believing in our youth and supporting the competition! ​
Black History Month Workshop
We had a great time and learned a lot at our Black History Month Workshop! The Mathews-Dickey community gathered to learn about and pay tribute to generations of African Americans who struggled with adversity.​
Happy Birthday Mr. Mathews
This month, we wished Mr. Mathews a happy birthday! After all these years, he continues to make a difference in the lives of St. Louis youth. In 1960, Mr. Mathews and Mr. Dickey recognized the role that athletics can play in helping young people learn important life values: responsibility, respect, restraint and teamwork. Since then, the Club has evolved into an organization that continues to positively impact thousands of STL youth. Without Mr. Mathews' dedication to youth and our programs, we wouldn't be the organization we are today.​